JoJo Kiss And The Big Black Cock
August 09, 2016 - Jojo Kiss - Rating: 9.93 - Runtime: 28 mins
Scene info for: JoJo Kiss And The Big Black Cock
Scene Description:
Man, Iím just a repair man. I fix basic problems around the house, maybe clean a gutter or two. White girls tied up to a bed, nah dog, that ainít me. Itís 2016 and being black and big dicked gets me in enough trouble without crap like this. Still, JoJo was calling out for help and Iím a good guy and couldnít just leave this little white girl tied up on a bed. She said her boyfriend†tied her up and bounced, but Iíve been here before and I never saw any signs of a guy living here. I think it was all just an excuse for this chick to try some of this big black dick. She let me know since she was already tied up and turned on, sheíd rather have me finish this job. I was expecting†one of those hidden camera guys to show up right before I slid my cock into that little white pussy. They never did come, but I certainly did, all over that little white girl's face.
Girls in this scene:
Jojo Kiss
More Monsters of Cock Videos
Runtime: 44 mins - August 25, 2016 - Rating: 8.86
All chicks need is some big black cock!! This week we have this crazy asian chick named Nyomi Star. Nyomi had never...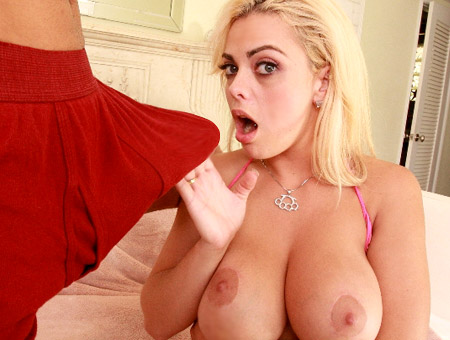 Runtime: 32 mins - January 29, 2008 - Rating: 8.28
This week we have one of the hottest babes in porn coming to pay us a visit. Starla Sterling is her name and she got...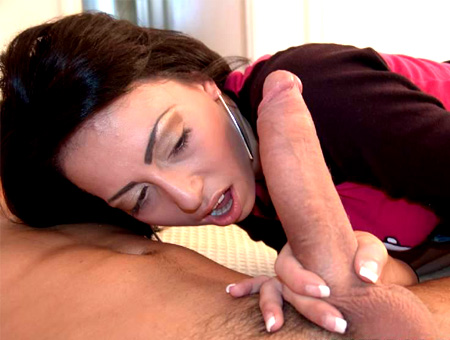 Runtime: 24 mins - November 30, 2004 - Rating: 8.89
Sexxxy Veronika gets a monster in the pussy.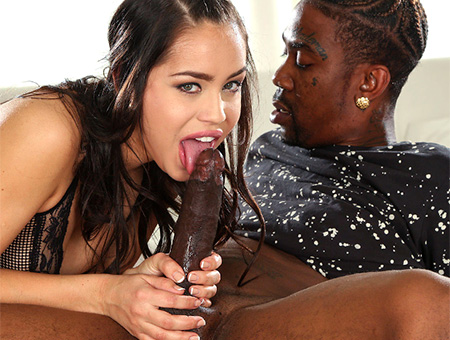 Runtime: 39 mins - August 26, 2018 - Rating: 9.09
Alina Lopez has an insatiable crave for monster cock. This week we paired her up with my boy Slimpoke. Alina went...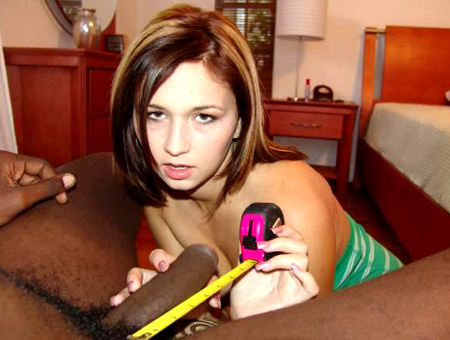 Runtime: 35 mins - December 14, 2004 - Rating: 8.15
Vanilla is a hot girl who loves to suck big cocks and take the whole cum shot in her mouth.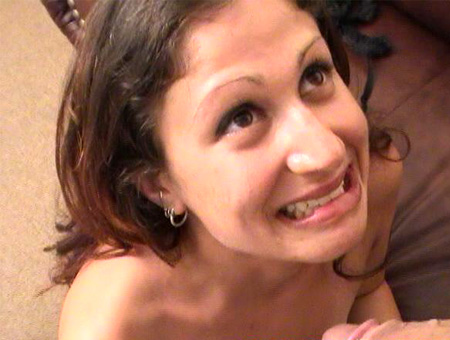 Runtime: 42 mins - August 19, 2003 - Rating: 8.8
Julie is an old friend. I've seen her spreading her ass all over south beach. I figure she might as well spread her...